Lunch Delivery Policy
Effective this year, the front office will no longer accept food deliveries for students from restaurants/third-party vendors (ex. Jimmy John's, Door Dash, etc.). Students should bring a lunch from home or order ahead from our PSO-sponsored lunch program My Hot Lunchbox.  If a student forgets lunch, a parent may bring it to the lunch cart in the front office before 10am and the student will be notified. For lunches arriving after 10am, it is the student's responsibility to collect it from the office during their lunch period or after-school. Class time will not be interrupted for lunch delivery.
Order Hot Lunch
The Archway Trivium Lunch Program is entirely managed and distributed by our Parent Service Organization volunteers with all the profits going directly back to the Parent Service Organization. The Archway Trivium Parent Service Organization has partnered with My Hot Lunchbox to provide a secure, fast, and easy-to-use online lunch ordering system. This program is open to all students, faculty, and staff at Archway Trivium.
Registration and ordering is now open for the school year! Follow the link below to order lunch or, if you are a first-time customer, follow these instructions to create a free account.
Important Note: You will need to update your profile with the student's grade for the current school year. You can do this by selecting "My Profiles" on the left side and clicking the student's name and choosing the correct option in the dropdown menu.
If you have any questions, please review the Parent Lunch FAQ or contact My Hot Lunchbox at (888) 894-8295 or by email at info@myhotlunchbox.com.  If your student is absent on a day you have ordered hot lunch, please notify the front office by 10am, if you would like to pick it up from the office later that day.
**Please Note: Families with students at Archway Trivium and Trivium Prep should create ONLY one account per family that is shared across the two schools.**
** Reminder – There is no lunch service on Half Days (11:50 AM) dismissal **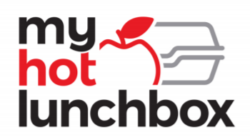 View General Program Information Here
View Registration & Ordering Information Here
Fall 2023 Vendors include:
Monday – Panda Express
Tuesday – Red Robin
Wednesday – Noodles & Co
Thursday – Chick-fil-a
Friday – Streets of New York
The program will run through the last full day of school.
For technical problems or questions regarding food or policy, including missed/late orders, credits, or changes/cancellations, please email  info@myhotlunchbox.com or call (888) 894-8295.
---
Lunch Schedule:
| | | |
| --- | --- | --- |
| | Monday, Tuesday, Thursday, Friday | Wednesdays (Early-Release) |
| Kindergarten | 12 PM | 12 PM |
| 1st Grade | 11:05 AM | 11:05 AM |
| 2nd Grade | 10:45 AM | 10:45 AM |
| 3rd Grade | 12:05 PM | 12:05 PM |
| 4th Grade | 11:25 AM | 11:25 AM |
| 5th Grade | 11:45 AM | 11:45 AM |
Hot Lunch Absent Student Policy:
If your student is absent on a day you have ordered hot lunch, please notify the front office by 10am, if you would like to pick it up from the office later that day.
Thank you for your understanding. If you have questions, please reach out to our volunteer lunch coordinator, Lauren Mims at psolunch@archwaytrivium.org.
---
Volunteer in the Archway Lunch Room
The Archway Trivium PSO invites parent volunteers to help in the Archway Trivium Lunchroom! Parent Volunteers assist in serving the food, helping the younger children in the lunchroom, and ensuring our lunchroom remains clean. The duty time is from 10:15 AM to 12:45 PM, Monday thru Friday. Volunteer one day a week, once a month, or every day. It's flexible and fun! Additionally, the Lunch Room Helper sign up includes a "Lunch Buddy" option for parents to bring a younger sibling along to help. All volunteers must be cleared by the Raptor system and have completed the Archway Trivium Volunteer Training prior to serving.
Additionally, the PSO offers the opportunity to sign up as a volunteer to help distribute lunches at Archway Trivium and receive free lunch from My Hot Lunchbox! We will be awarding a $5 per person a day credit. All credits will be applied at the end of each month. Please email us at psolunch@archwaytrivium.org if you have any questions regarding the credits. Thank you for helping to make the lunch program a success! All volunteers must be cleared by the Raptor system and have completed the Archway Trivium Volunteer Training prior to serving.
Please sign up in the lunchroom here:
Volunteer to Serve Hot Lunch Here
The Archway Trivium Hot Lunch program is a 100% PSO run service. That means it is run by US, the parents. If we do not have volunteers to help in the lunchroom, we will not be able to provide a hot lunch and will go back to packing lunches every day. If you participate in the hot lunch program, it is strongly suggested that you serve once a quarter.
---
Forgotten Lunch
Every parent needs to make certain that their child has a lunch.   If your child forgets their lunch, a packaged lunch will be provided at the parents' expense.
What happens when your child forgets his/her lunch? What is the Forgotten Lunch Program?
As you are aware, Archway Trivium does not have a free hot lunch program and it does not supply a lunch to our scholars in the case that they forget their lunch. The Forgotten Lunch Program, which is run by parent volunteers of the PSO, is in place to provide scholars with a lunch in emergency situations to ensure every child has something to eat at lunchtime. Volunteers are purchasing lunch items and preparing replacement lunches for this program. Although we do charge a fee for replacement lunches we do not want this program to be confused with our My Hot Lunchbox Hot Lunch Program. It is our expectation that the Forgotten Lunch Program is for rare occasions when a scholar is without a lunch and is not a free lunch program. Should you have any questions or would like to make a contribution toward replacement lunch(es), please contact the PSO at Treasurer.ArchwayTriviumPSO@gmail.com or visit https://squareup.com/store/ATPSO. Thank you for your cooperation.